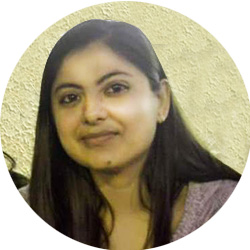 Bhavya Ahuja
Bhavya is an architect working with DRONAH since April 2015. She graduated with a Bachelor of Architecture from the Deen Bandhu Chhoturam University of Science and Technology, Murthal in 2013. In the initial years of her professional practice, she worked with CRCI (Cultural Resource Conservation Initiative (India) Pvt. Ltd.), New Delhi, between June 2013 and March 2015. During her internship at Biome Environmental Solution, Bangalore, she gained considerable experience in earth architecture and alternative building techniques under the guidance of Ar. Chitra Vishwanath.
---
Tejas Pawar
Tejas Pawar is a Conservation Architect, associated with DRONAH since June 2017. He completed his Bachelor of Architecture from University of Pune and Master in Architectural Conservation from Sinhgad College of Architecture, Pune.
Tejas previously interned with DRONAH and worked on 'Ajmer's Mapping of historical layers, use and meaning for sustainable planning and conservation'. His interest lies in usage of advanced techniques while keeping a heritage sensitive approach in documentation and conservation of heritage structures.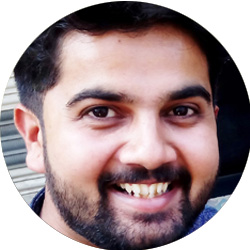 ---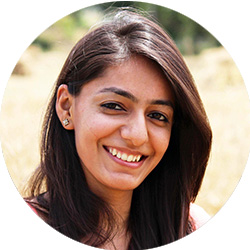 Hemani Badyal
Hemani is a Conservation Architect working with DRONAH since June 2015. She holds a B.Arch degree from Lovely Professional University (2013) and a Masters degree in Architecture and Settlement Conservation from CEPT University, Ahmedabad (2013- 2015).
While pursuing her Master's, she was involved with INTACH Jammu Chapter in the listing of Public Heritage Buildings in Jammu region. She looks forward to materialising her ideas of restoring architectural heritage, reviving dying vernacular traditions and resolving their existing altercations with urbanity. Her involvement in DRONAH's City Palace, Udaipur Project has enabled her to nurture an ethic of conservation that aids sustainable development of heritage sites.
---
Parul Munjal
Parul is currently Associate Professor at Sushant School of Art and Architecture, Ansal University and Editor of DRONAH's Journal 'Context: Built, Living and Natural'. She holds a Master's Degree in Architecture Conservation from School of Planning and Architecture, New Delhi and a B.Arch from Sushant School of Art and Architecture, Gurgaon. She has worked on a number of research projects including preparation of World Heritage Dossiers, along with plans for conservation, management and interpretation of heritage sites in India as Senior Conservationist at DRONAH, Gurgaon.
With a strong orientation towards interdisciplinary research and dialogue, Parul has published widely in the areas of participatory approach for heritage management, impact of heritage tourism and heritage based urban development with an immediate focus on small towns of Haryana.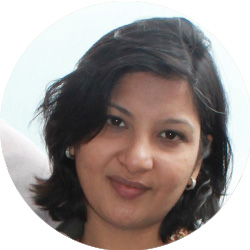 ---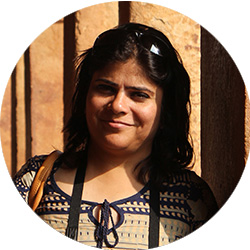 Pooja Agrawal
Pooja is an Architect and an Associate Professor at Aayojan School of Architecture, Sitapura, Jaipur and is presently completing her thesis in Urban Design Masters Programme. She also freelances, particularly for Research Projects.
After graduating in the year 2001, Pooja worked as an Assistant Architect, in Surat, Ahmedabad and Jaipur, mainly on conservation and research projects. She also holds considerable experience in coordinating and managing outreach events for DRONAH such as heritage walks, conferences and workshops. Her main area of interest lies in urban transformations and how urban precincts should be carefully dealt with in the present context.
---
Sarita Choraria
Sarita has been handling all office operations at DRONAH since September 2004. Always keen to learn, she takes care of all managerial work related to DRONAH and DRONAH Foundation with sincerity and zeal. Sarita graduated from Kanoria Post Graduate Mahila Mahavidyalaya, Jaipur, Rajasthan in 2003 and completed her Master's from Rajasthan University in 2004.
Making use of good coordination skills, she has successfully coordinated and managed several events like heritage walks, conferences and workshops in the past. Her main area of interest lies in exploring new places.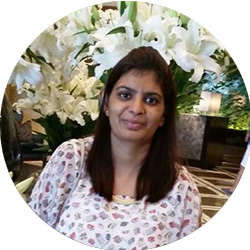 ---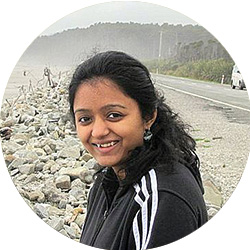 Somya Johri
Somya is a Conservation Architect and has been associated with DRONAH since 2007 in varying capacities. After having graduated from Indraprastha University, New Delhi in 2007, she did her Master's in Architectural Conservation from School of Planning and Architecture, New Delhi (2007- 2009).
As a Conservation Architect, her strength lies in architectural documentation of heritage structures and conservation planning. At DRONAH, she has been involved in historical research, preparation of conservation and management plans, Heritage Impact Assessment of industrial sites in India, preparation of inventories and architectural documentation, and condition mapping of heritage structures. She also has considerable experience in organising conferences, workshops and publications for World Heritage Projects.
---
Apurva Sinha
Apurva Sinha is an Archaeologist, and has been a part of DRONAH Foundation since May, 2016, and is working on its various outreach activities. She completed her Masters in Ancient Indian History and Archaeology from University of Lucknow and is also trained from the Institute of Archaeology, Archaeological Survey of India With intent to know, understand and share knowledge of India's extensive heritage and culture, so far her archaeological journey has been interestingly supported by heritage based projects of documentation, research, development of concepts for interpretation centres and their appropriate implementation.
Her articles are a part of a prestigious art magazine called Art & Deal and Nadeem Glory in which she has shared her explorations through ancient to modern and contemporary art, heritage and culture.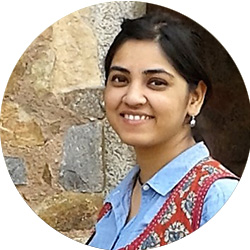 ---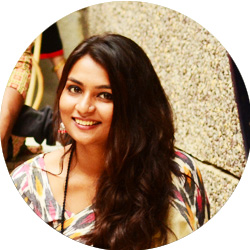 Samvedna Patidar
Samvedna Patidar completed Bachelors in Architecture from SDPS Women's College in 2016. Her keen interest in history, architectural conservation and site implementation studies lead her to undertake her training program at an architectural conservation at INTACH. She has been associated with INTACH New Delhi, an NGO, working with architectural conservation and heritage awareness projects. She has worked extensively on site documentations and survey while working on city level projects dealing in heritage conservation and development planning.
---
Nitya Bali
Nitya has been working with Dronah since May 2016 as an architect. She did her bachelors in architecture from Sushant School of Art & Architecture. She developed interest in conservation during her academic days while working on conservation reports and also participated in conservation and documentation student competition.
Her interest lies in writing poetry, reading, travelling and videography.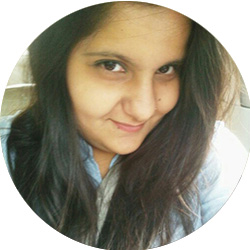 ---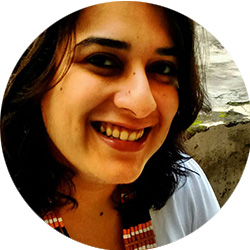 Vanicka Arora
Vanicka is a conservation architect and academic based in Gurgaon. She completed her MSc in Conservation of Historic Buildings from the University of Bath, UK in 2009. She has since then worked on several conservation management plans, urban revitalization strategies and museum planning projects for sites in Punjab and Rajasthan with DRONAH. She is currently the assistant editor for DRONAH's journal, 'Context: Built, Living and Natural'.
As an assistant professor at Sushant School of Art and Architecture, Ansal University, she explores context driven design approaches with her students She is also Adjunct Faculty at the Centre for Heritage Management at Ahmedabad University. Vanicka has also published several papers in refereed journals and has co-authored a Training Guide on Disaster Risk Management of Cultural Heritage in Urban Areas with Dr. Rohit Jigyasu, published by the Ritsumeikan University, Kyoto.
---
Yash Pratap Singh Shekawat
Yash is working as an Associate Conservation Architect at DRONAH and has worked on various conservation projects in Punjab, Himachal Pradesh, Madhya Pradesh and Rajasthan. He holds a Master's Degree in Architectural Conservation from School of Planning and Architecture, New Delhi and a B.Arch from Aayojan School of Architecture, Jaipur.
He is presently serving as Head of the Department of Architecture, School of Planning and Architecture, Poornima University, Jaipur. Yash has also presented papers in various national level conferences on Historic Landscapes and Built Environments of Kishangarh and Bikaner with a special focus on historical sustainable development patterns.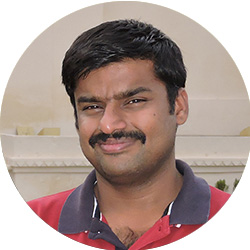 ---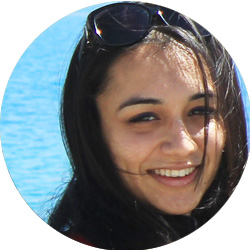 Deeksha Sharma
Deeksha Sharma is a graduate Architect from Manipal Institute of Technology, Faculty of Architecture. She has been associated with DRONAH since August 2016. Having previously worked with reputed organisations such as Pradeep Sachdeva Design Associates and HUDCO, she has gathered experience in diverse domains ranging from urban planning to adaptive reuse.
She now looks forward to focussing her efforts in the niches of heritage conservation and adaptive reuse to preserve traditional practices and the rich heritage of our country. Her interests also extend into other fields of creative expression such as art, sculptures and painting.
---
Sowmya P S
Sowmya P S is working as an Architect-Urban Planner in DRONAH from June 2017 at Vijayawada. She completed her Bachelors in Architecture from Adhiyamaan Educational Research Institute, Hosur under Anna University, Chennai in the year 2012 and Masters in Urban and Regional Planning from School of Planning & Architecture, Vijayawada in 2017.
Her master's research "Cultural Identity and Spatial transformation of Kumbakonam (Tamil Nadu)" has been nominated for Best Research & Gold Medal of her batch along with Overall Academic Topper- Gold Medal by the University. During her Masters she has worked as Research Assistant in fields such as Heritage and Cultural aspects of planning, Socio-Economic conditions, Tourism Management and Planning.
She has worked with INTACH, Bangalore Chapter and has done freelance works for various temples and religious institutions of Tamil Nadu and Karnataka in the past. Her keen interests are cultural identity, vernacular traditions, heritage conservation and Temple Architecture. She is keen in linking Spiritual Practices, Vedic Sciences and tradition to adopt in Modern scenario. She has a strong inclination towards poetry.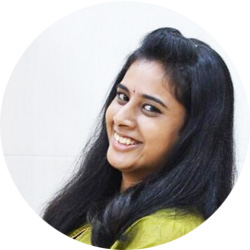 ---
Priya Gosain
Priya Gosain is an Architect working with DRONAH since December 2017. She graduated with a Bachelor of Architecture from State Institute of Urban Planning and Architecture. She wrote her thesis on "how architecture can influence spirituality?" Her interest in heritage, vernacular architecture, arts, history, exploring cultures and communities lead her to delve into the compassionate side of architecture that is conservation.
Her interest lies in reading, writing, travelling, and exploring. She aims to achieve professional heights through her hard work and dedication and to make a remarkable contribution in the field of Conservation.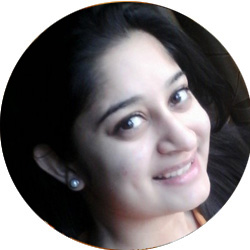 ---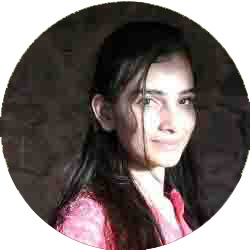 Barkha Mathur
Barkha Mathur joined DRONAH as an Architect in December 2017. She completed her Bachelors in Architecture from Amity University, Madhya Pradesh. Following her keen interest in history and conservation, she did her training at INTACH where she contributed towards site documentation and adaptive reuse projects. Her interest lies in reading, travelling and research.
---
Karthika Yegna Narayanan
Karthika Yegna Narayanan is an architect working with DRONAH since February 2018. She completed her graduation from Adhiyamaan Educational Research Institute, Hosur under Anna University, Chennai in 2017. Her keen interest in architecture, history and urban design lead her to take up her Undergrad-thesis on Urban Revival of the Fort area in Thiruvananthapuram, Kerala. She aims to pursue her career in Architectural conservation through sincere efforts and dedication. Her other interests are reading, writing poetry and traveling.